Dumpster Rental Disposal Bins
Welcome to Dumpster Rental Disposal Bins
Dumpster Rental Disposal Bins is a full service provider of dumpster bins for all types of waste. We service Canada and the United States of America. We have bins in various sizes. Call for a FREE quote!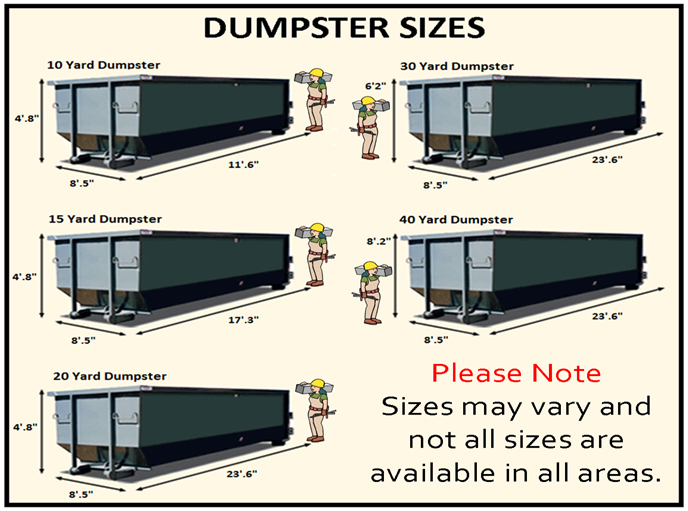 Why To Get Dumpster For Rent From Us?
Dumpster Rental Disposal Bins will help you navigate through all the dumpster rental jargon so that you can make an educated decision before you commit to one of our qualified / approved dumpster service companies. Before we begin we should first mention what you can and can't use a dumpster for.
In general, if you are intending to rent a dumpster for the purpose of disposing of prohibited material, you may want to think again. Local and state laws prohibit the disposal of hazardous materials through the use of dumpster rentals in order to protect the environment. Hazardous materials include but are not limited to oils, batteries as well as automotive batteries, electronic components, chemicals, gasoline, solvents, biological waste and anything else that might be considered toxic. If in doubt, check with your local authorities. With that said, lets mention what dumpster rentals will pick up. In general, you can be confident they will collect all of the following non-hazardous waste … demolition, renovation and construction debris (including siding, roofing, and drywall), concrete, asphalt, green waste, household junk and appliances, furniture , yard waste, sod, gravel, rocks and dirt etc.
Now that you know you can still rent a dumpster. Let Dumpster Rental Disposal Bins put you in contact with a qualified dumpster rental company. We have done all the leg work for you so you know you are hiring a reputable dumpster service. We have screened, surveyed, and inspected all dumpster rental companies. We have also made sure that they are all properly licensed and insured in the state they operate in. Hiring a properly insured and licensed waste management provider will help ensure the dumpster you rent is priced fairly, is courteous of your neighbours' and your property. It also ensures that all waste collected is disposed of properly, according to environmental protection laws.